The Omeka team is happy to announce the release of Omeka 2.0.2!
This release includes several bugfixes, including one that is especially important for the Exhibit Builder plugin. Anyone working with exhibits in the Omeka 2.x series is strongly encouraged upgrade to Omeka 2.0.2.
There are also fixes to improve error reporting for more server configurations, fixes to user permissions, and expanded localization.
In addition, there are significant performance improvements, especially when using advanced search for items.
Last, the "Berlin" theme is now available as a responsive theme that comes packaged with Omeka!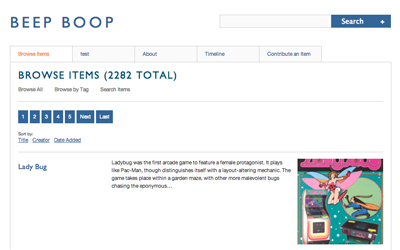 Please read the full release notes for more details.
Go back to news