The MyOmeka plugin allows users of an Omeka site to create their own accounts and save items in the archive by tagging and creating personal annotations. Those annotations can then easily be shared with others by creating "posters," which are simple, one-page exhibits incorporating those items and annotations into a single page. This plugin offers the possibility for your visitors to create their own personal collections of items, and can find a variety uses by the researcher, student, or enthusiast using your archive.
MyOmeka is currently being used on several popular CHNM sites, including the Bracero History Archive, and Making the History of 1989. We'd encourage you to try out these sites to see different applications of the plugin, and begin to plan how it can play a role in your own Omeka site. Click 'login' on the Bracero History Archive's homepage, and you'll be prompted to register for a new account.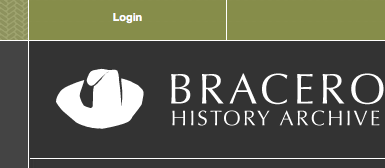 Once a user is registered and logged in to your Omeka site using MyOmeka, they're given the ability to add their annotations and tags to items. This will allow them to organize their own personal collections of items, as well as refer to their personal notes when building their own poster. The following image is of the notes and tags field in the Bracero archive on an individual item's page.

We've also released a Terms Of Service plugin, which can be used in conjunction with MyOmeka and require users to affirm their understanding of your site's TOS and privacy policy prior to registering a new user account.
**So how do you get started? ** The first step is to download the latest version of MyOmeka 0.3.1, and TermsOfService 0.2.1. There's also detailed instructions for installing MyOmeka on the codex. Once you've set up MyOmeka, you'll likely want to add some CSS styling to make it look a little flashier.
As always, let us know how you're using Omeka by either sharing on the forums, or adding it to our list of Sites Powered by Omeka.  We'd love to hear about it.
Go back to news