As we ramp up testing of Omeka 0.10, there's one 0.9.x release left to announce: the OKAPI package. Open Knowledge and the Public Interest at Berkeley has been testing and using Omeka for several months, culminating with the development of a downloadable "package" of Omeka that bundles together their custom theme, plugin modifications and additions to the 0.9.2 version. Both the theme and plugins have dependencies, which requires them to be packaged together. However, we're working together to make the theme and plugins compatible with the upcoming 0.10 version of Omeka to eventually be released as separate components.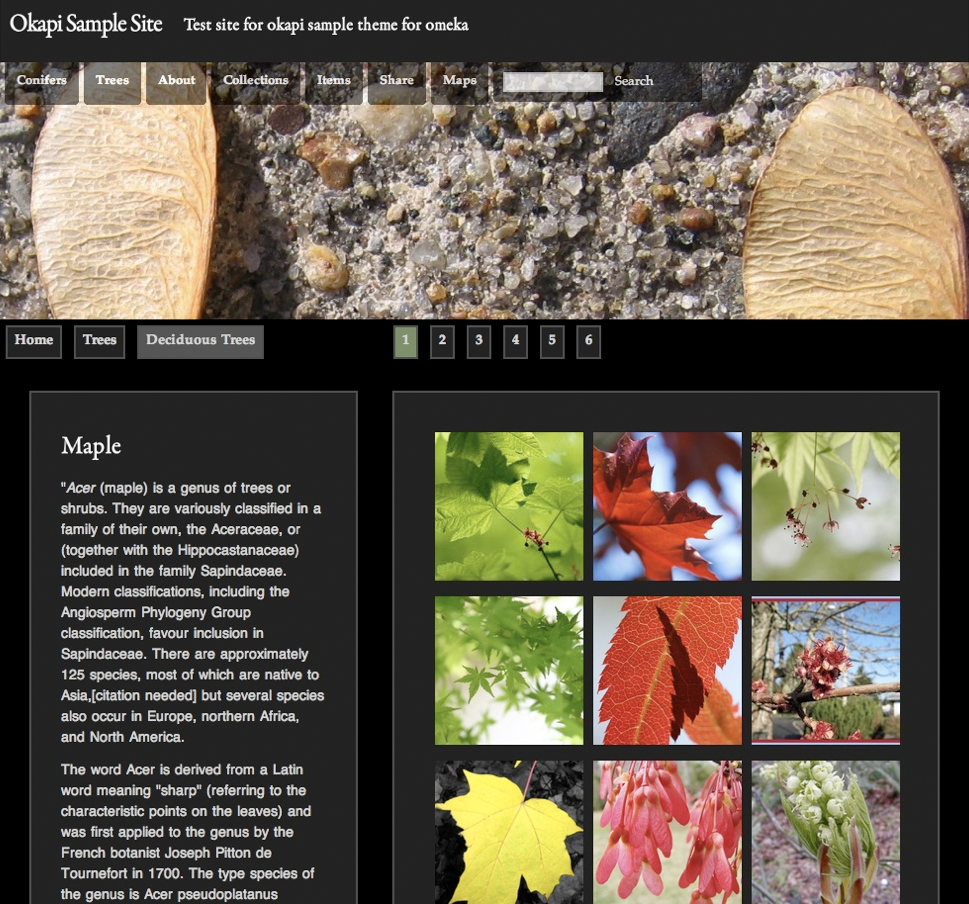 The Okapi theme enables Omeka users without expert web design skills to create polished multimedia exhibits and collections. The home page features a cinematic 980x500 pixel main image and up to four featured exhibits. Exhibit pages include new layouts for articles, themed collections and embedded multimedia. The bundled Multimedia Links plugin enables embedding of HTML code, Flash video (flv), and many other formats supported by the included JWplayer. The theme displays accessible Flash-based typography and is W3C CSS and XHTML compliant. The Okapi theme, Multimedia Links plugin and exhibit layouts were developed by independent developer Kristin "Chach" Sikes in collaboration with Open Knowledge and the Public Interest.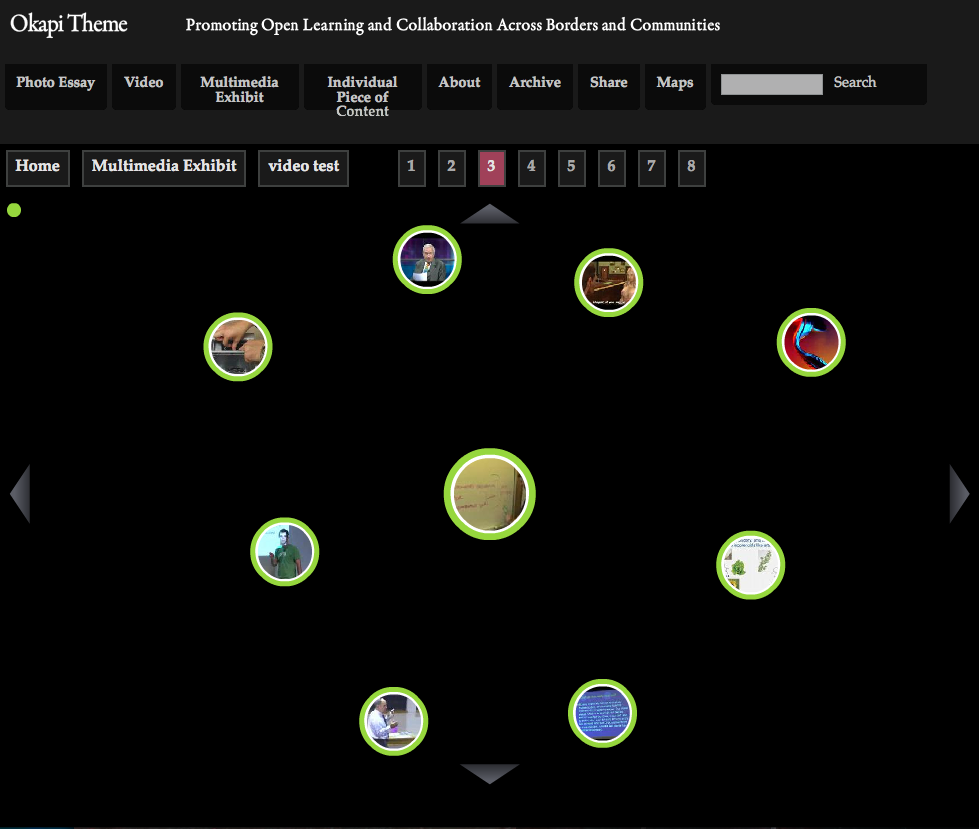 We're excited that Omeka is being used at Berkeley, and look forward to more great Omeka plugins and themes from them in the future. Special thanks to Noah Wittman at Berkeley for spearheading this initiative. Go download the OKAPI package today. Documentation is included in the zip file.
Go back to news