We recently wrapped up a small development grant from the Getty Foundation that allowed the Omeka team to work directly with a group of art historians to design three new themes and two plugins that address some needs for doing art history work with Omeka.
[caption id="attachment_5095" align="alignright" width="343"]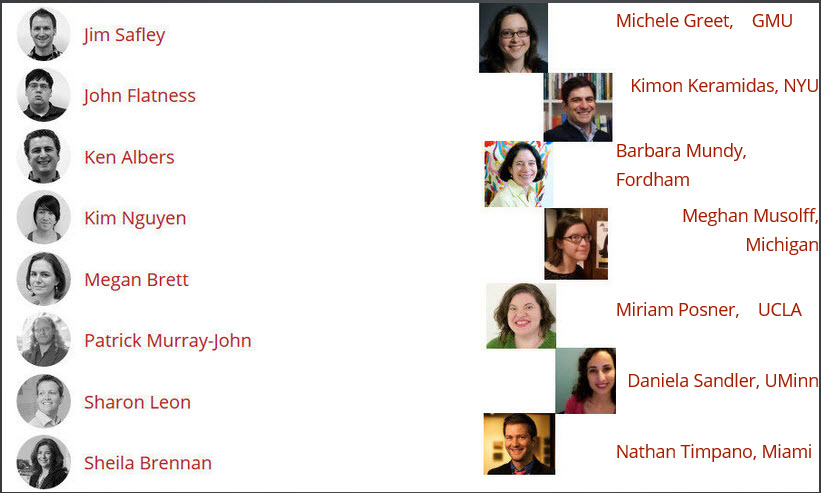 Omeka team on the left, art history working group on the right[/caption]
Beginning in October 2015, we created a working group of art historians already using Omeka, and convened the group at the College Art Association conference in February 2016. Over the course of one year, each working group member advised the Omeka team on plugin development and theme design. They did this by testing on a development site and responding through online surveys and email conversations.
We are grateful for the time and effort invested by the working group: Michele Greet, Kimon Keramidas, Barbara Mundy, Meghan Musolff, Miriam Posner, Daniela Sandler, and Nathan Timpano .
While we worked with a targeted group of users, all of the products from this grant are available for the entire Omeka community to use, and are available now.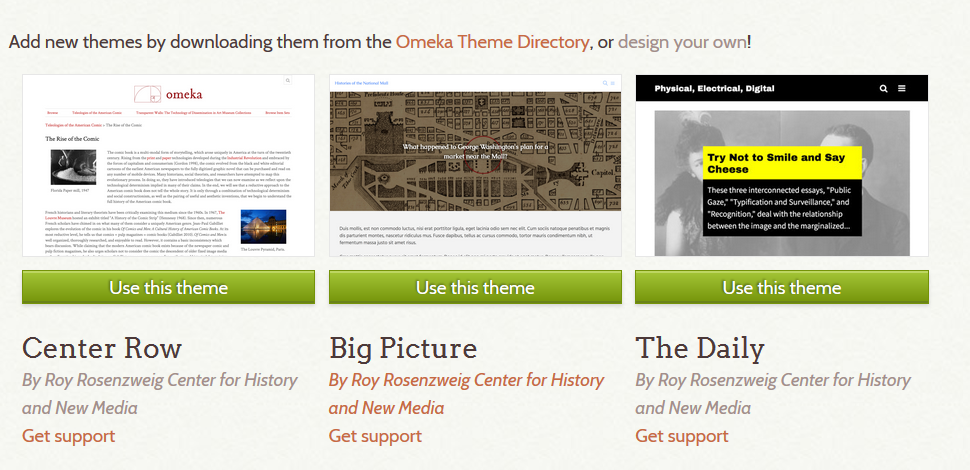 Kim Nguyen, Omeka's lead designer, created 3 beautiful new themes:
Omeka developer Patrick Murray-John developed 2 new plugins:
VRA Core adds a metadata element set useful for describing visual resources

Editorial allows for feedback on drafts of exhibits
Specifications for the Editorial plugin came directly from needs articulated from working group member Kimon Keramidas who teaches with Omeka regularly. He wanted to offer feedback to students while they drafted exhibits directly within the Omeka platform. To help others integrate Omeka's narrative building capabilities in a workflow that works for a semester-long course, Kimon wrote up a short case study. He offers a workflow for using Omeka, the Exhibit Builder, and Editorial plugins together.
We are very grateful to the Getty Foundation for their support of this initiative that was a direct outcome of their digital art history summer institutes. We hope that through these new themes, plugins, and documentation, we are contributing to a growing body of digital art history work.
Go back to news