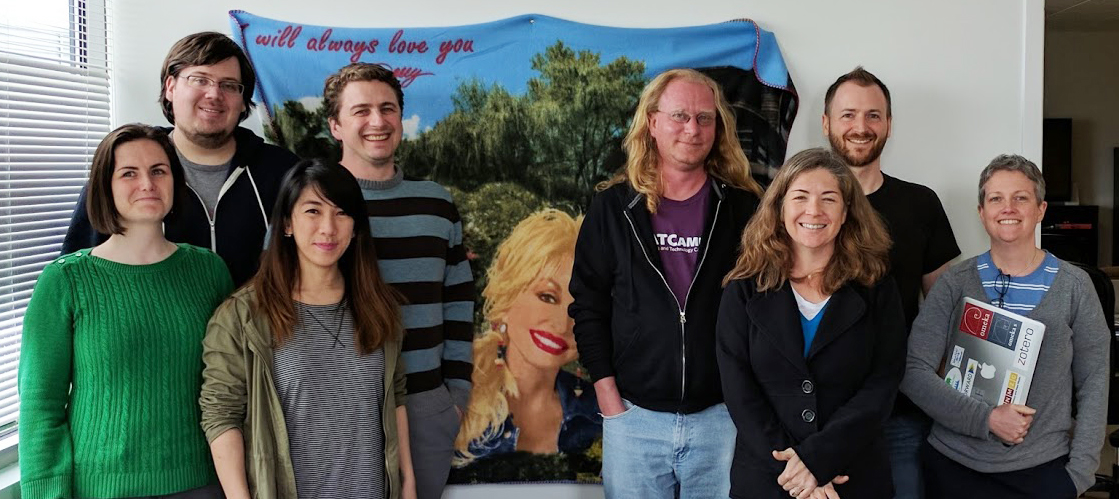 Have you posted a question on the forums, and had it answered promptly and politely?

Have you participated in a free workshop that helped orient you to DH work?

Have you had a project planning consultation phone call?

Was your feature request integrated into a core or plugin release?

Do your students create their digital project assignments using the free plan on Omeka.net, semester after semester?

Does Omeka serve as the core infrastructure for your key digital projects?
If you said yes to any of these questions, you probably have come to rely on Omeka for its stability, usability, and support.
Omeka is a reliable choice for so much digital library, archive, museum, and scholarly work is because of the maintenance and support provided by the core Omeka Team.
This dedicated group of individuals from the Roy Rosenzweig Center for History and New Media works hard everyday to maintain the core software, nearly 50 plugins, and a host of themes, all while being responsible for other major projects and development work. They test and document the software. They ensure that every update to the core, plugin, and theme functions together, so that it's as easy to use as possible. They answer your questions–thousands of them–on the forums and the developer list. They respond to feature requests, and evaluate and merge pull requests. And, they continue to make the software better.
Today, on Mason's Day of Giving, we ask you to consider making a donation to show your appreciation for the work of the Omeka Team, and to sustain the software into the future.
You might be saying to yourself, "I love Omeka, and I use it a lot. What should I give?" Here are some suggestions based on your level of use:
Single forum question answered: $10

Many questions answered: Recurring monthly donation of $10

Workshop participant: $25

Project consultation: $50

Feature request: $100

Omeka.net for free student projects: Recurring monthly donation of $15

Infrastructure for one key DH project: $200

Omeka is the backbone of institutionally or grant funded work: Recurring monthly donation of $25
Think about how the Omeka Team has supported your work over the years, and make your donation accordingly (using the "Other" category on the form). Also, take a minute to use the use the notes box to tell us how you use Omeka.
Thank you for your support of the Omeka Team and our work! #OmekaPowered #Give2Mason
Go back to news