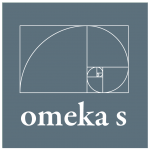 Omeka S is the next-generation, open source web-publishing platform that is fully integrated into the scholarly communications ecosystem and designed to serve the needs of medium to large institutional users who wish to launch, monitor, and upgrade many sites from a single installation.
Though Omeka S is a completely new software package, it shares the same goals and principles of Omeka Classic that users have come to love: a commitment to cost-effective deployment and design, an intuitive user interface, open access to data and resources, and interoperability through standardized data.
Created with funding from The Andrew W. Mellon Foundation and the Institute of Museum and Library Services, Omeka S is engineered to ease the burdens of administrators who want to make it possible for their end-user communities to easily build their own sites that showcase digital cultural heritage materials.
[See: What to Expect from Omeka S]
Colleges and universities that want to encourage their faculty and students to develop online publications that make use of special collections and digitized materials will find Omeka S ideal.

Museums and historical societies that would like to create a digital exhibit to accompany the many physical exhibits and installations at their institutions can turn to Omeka S as way to efficiently administer that digital work and reuse digitized collections.

Individual researchers interested in publishing linked open data will find Omeka S a reliable solution for creating and maintaining research collections, and for publishing new scholarship.
Tired of managing multiple Omeka installations? Eager to create linked open data from digital collections?
Download the software now and take it for a spin!
Omeka S users will find extensive documentation written for developers and end users to guide them in learning more about working with the software. [See: Tech Specs ]
Share your feedback with the Omeka Team on the forums.
---
What to Expect from Omeka S
While Items remain the core of Omeka S, the new software is designed to capitalize on linked data standards for item description. Omeka S uses JavaScript Object Notation-Linked Data (JSON-LD) as its native data format and ships with popular RDF vocabularies, which make it possible to enmesh Omeka S in the semantic web.
To make Item creation and description as efficient as possible, users can create a Resource Template using only the LOD vocabulary properties that they need. The software ships with a Base Resource Template that maps to the Digital Public Library of America's metadata application profile.
Additionally, a number of modules facilitate the flow of materials from external repositories into the Omeka S environment. As users are creating or importing items, they can group them into Item Sets that offer a way to organize resources and to quickly attach many items to a site. Finally, Omeka S makes it possible for users to attach Media to items in three ways: through a simple file upload, through the use of an embed code from an outside resource (oEmbed), or use of a URI for an existing resource.
After users create and describe their items or import materials from a range of external repositories for access in a shared pool of items, Omeka S allows them to create and publish individual sites. Sites are built by creating pages, selecting from a range of layout blocks for those pages, and attaching items or media from the pool of resources selected for use with the site. As Modules extend Omeka S functionality, they can also add page layout blocks, such as a map or a collecting form. Site Themes can be customized in a number of ways, including with the addition of a logo and the selection of colors for styling elements.
Developers will appreciate that Omeka S's Read/Write REST API enables all of the major software actions, such as the creation of users, items, item sets, and sites. This infrastructure makes it possible to easily create modules that extend Omeka S's core capacities.
---
Omeka S Features and Technical Specs
[Omeka S Beta Technical Specs (PDF)]
Administration
Launch and maintain an unlimited number of sites

Equipped with popular linked open data vocabularies for resource description, including Dublin Core Metadata Initiative (DCMI) Terms, DCMI Type, Bibliographic Ontology (BIBO), and Friend of a Friend (FOAF)

Import other RDF vocabularies

Extend core functionality with Modules that include mapping, collecting, and more

Develop with a fully functioning REST API
User Roles
Global Admin: full installation privileges

Site Administrator: robust site and content management privileges

Editor (Content Expert): full privileges for content creation

Reviewer: robust content privileges but can only delete own content

Author: creates own content

Researcher: search and read privileges only
Item Creation
Customize metadata creation by using Resource Templates composed of LOD properties

Import or connect to resources from a range of external repositories (Fedora, DSpace, Zotero, Omeka Classic sites, CSV files)

Attach media items through file upload, URI, or oEmbed

Publish linked open data (JSON-LD)

Organize items into Item Sets
Site Creation
Create sites composed of pages with flexible layout blocks, including a page title block, an HTML block, an item with metadata block, an item showcase block, a media block, a browse preview block, a table of contents block, and a line break block

Style sites with responsive and accessible Themes
System Requirements
Linux

Apache

MySql 5.5.3+ and the MySQL driver for PDO

PHP 5.5+ 5.6+ (the latest stable version preferred) and the PHP extensions for PDO

ImageMagick 6.7.5+
Go back to news