The Omeka team is happy to announce new and updated plugins and themes.
Geolocation is now updated to be compatible with the Omeka 2.x series. Geolocation allows you to pin a location for your items onto a map, and display a map showing all the geolocated items.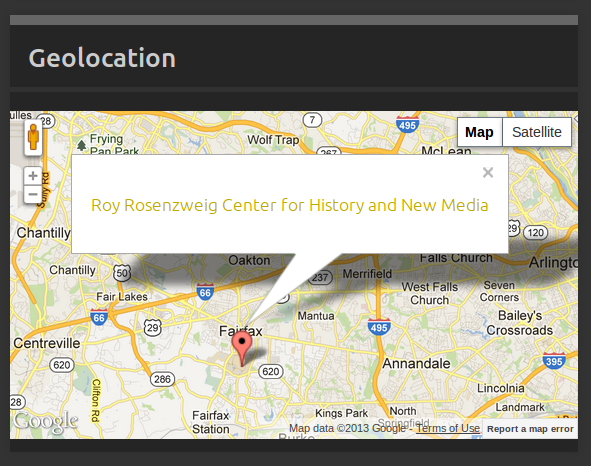 We are also happy to release a brand new plugin for Omeka, Search By Metadata. It allows site builders to build navigation between items by turning any field into an automatic search for other items with the same data. If you want to guide your visitors from one item with the subject "Digital Humanities" to a list of other items with that subject, this plugin lets you do that quickly and easy through the admin interface.
Finally, we are releasing an update to the Seasons theme. In the spirit of breaking expectations, there is now a fifth season – "night". The night stylesheet is a dark style, suitable for displays of artwork.
More is on the way, and in the next two weeks we'll spend less time talking about what we have produced and more about what our community has been up to. There are great new plugins and themes coming Omeka designers and developers out in the world. So, for a special Day of DH post we'll draw attention to them and their work, and show our appreciation.
Go back to news