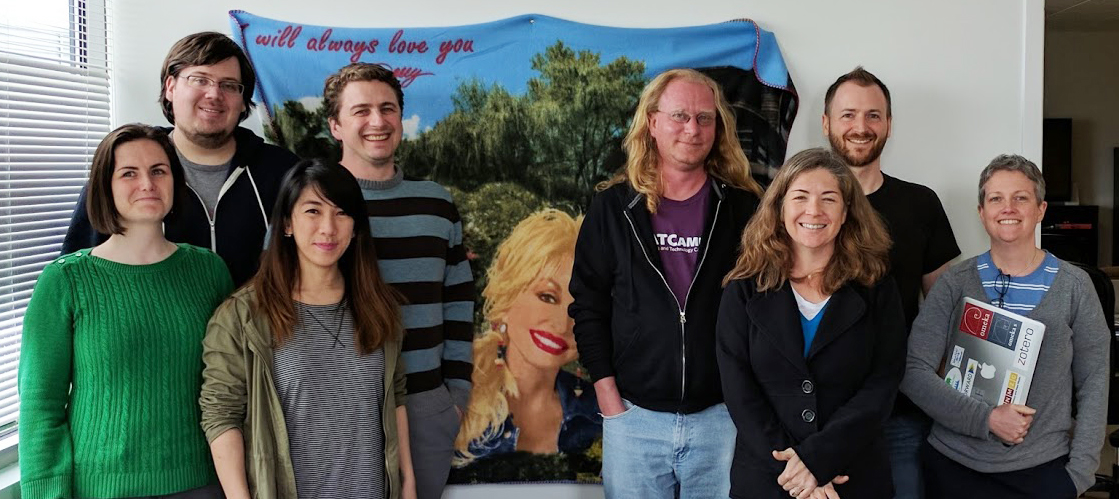 Sheila Brennan
Sheila Brennan is the Director of Strategic Initiatives at RRCHNM and Director of Omeka. She has responsibility for over all project vision, oversight of development, interaction with our project partners, testing and distribution of Omeka.
John Flatness
John Flatness is the Omeka Lead Developer.
Jim Safley
Jim Safley is Omeka Senior Developer and database/metadata architect.
Kim Nguyen
Kim Nguyen is the Omeka Lead UI/UX Developer.
Patrick Murray-John
Patrick Murray-John is the Omeka's Director of Developer Outreach.
Megan Brett
Megan Brett is the Omeka End User Outreach Coordinator.
Ken Albers
Ken Albers is the project manager for the Omeka.net hosted service, and also a web developer at Omeka where he works on theme and plugin updates.
Roberto Sanchez
Roberto Sanchez is a systems administrator for Omeka and keeps our Omeka.net servers healthy.
Sharon Leon
Sharon Leon is Associate Professor of Digital History at Michigan State University and Director of Omeka Services, where she provides vision and oversight for the Omeka Teams's contract work, including hosting, design and development projects, as well as dedicated support plans. She directed the Omeka family of projects between 2012 and 2017.
Omeka Alumni
Tom Scheinfeldt, Director (2007-2012)
Jeremy Boggs
Kris Kelly
Dave Lester
Andrea Odiorne
Will Riley