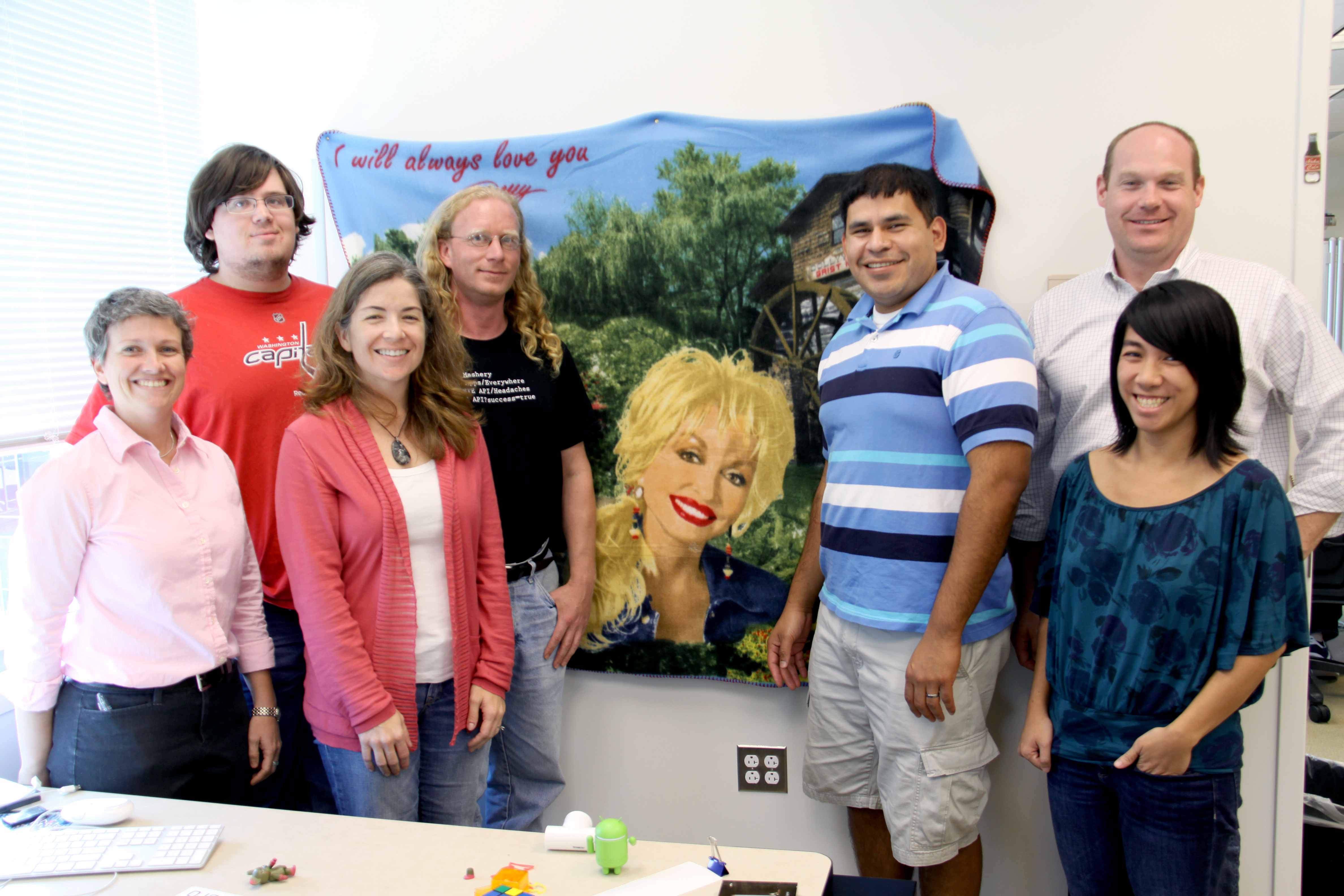 Sharon Leon
Sharon Leon is Director of Public Projects at CHNM and Co-Director of Omeka. She has responsibility for over all project vision, oversight of development, interaction with our project partners, testing and distribution of Omeka.
Tom Scheinfeldt
Tom Scheinfeldt is Director-at-Large of CHNM and Co-Director of Omeka (Executive Producer, 2007-2011). He oversees Omeka implementation and distribution with large-scale libraries, archives, and museums.
Sheila Brennan
Sheila Brennan is the Associate Director of Public Projects at CHNM and Omeka's End User Outreach Coordinator.
John Flatness
John Flatness is a the Omeka Lead Developer. He can code with his eyes closed, and sometimes does.
Patrick Murray-John
Patrick Murray-John is the Omeka Dev Team Manager.
Kim Nguyen
Kim Nguyen is the Omeka Lead Designer.
Jim Safley
Jim Safley is Web Programmer and Digital Archivist at CHNM and software developer and database/metadata consultant for Omeka.
Roberto Sanchez
Roberto Sanchez is a web developer at Omeka where he works on plugin development and keeps our Omeka.net servers healthy.
Omeka Alumni
Jeremy Boggs
Kris Kelly
Dave Lester
Andrea Odiorne
Will Riley
Ken Albers